[RESEÑA/REVIEW] THE EXORCIST
10:24
It's a brand new day, and I'm here again talking about some tv show! … So, if you're a horror, suspense and also thriller lover, you should be watching the adaptation that has been made for television of the movies of the exorcist.
******
Es un nuevo día y si están leyendo esto significa que hoy les estaré hablando de una nueva serie. Así que si eres una de las personas amantes del terror y el suspenso, definitivamente deberías estar viendo la adaptación que se ha hecho para la televisión de las películas del exorcista.
Leer en Español
Read in English
Antes de iniciar debo decir que había escuchado que harían esta serie y realmente no tenía muchas ganas de adentrarme a ella porque con toda esta ola de remakes, reboots que no han sido buenos, ha hecho que mi yo interno no espere nada positivo de cosas así. ¿Y por qué hacer una serie del exorcista cuando la historia se ha contado anteriormente y de una manera tan genial como su primera película?
Sin embargo, empecé a hablar con una amiga acerca de series y dijo algo como "Empecé a verme la nueva serie del exorcista", y después de hablar un rato con ella – dándome buenas referencias -, me dio curiosidad y di reproducir al piloto… Y ¿Adivinen qué sucedió?
Pues sí, ese primer capítulo me causo curiosidad y realmente hizo que empezará a seguir la historia hasta lo que va de la temporada de estreno que son 3 capítulos. Pero, ¿qué tiene esta serie? y ¿por qué deberías estar viéndola?
No es remake o reboot de la película.
La serie toma algunos elementos de la historia del exorcista. Sí están los curas, la niña, la madre, pero los personajes son presentados y desarrollados de manera diferente. Además hay nuevas caras y más personalidades por descubrir dentro de la historia. Realmente esta serie toma su propio camino y se va alejando de varias de las cosas que las películas nos habían mostrado.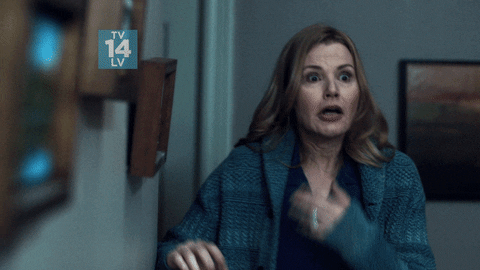 La historia.
Creo que dentro de la construcción de historia que están haciendo, se explican muchas de las cosas relacionadas con todo lo sobrenatural. Sin embargo, el mayor misterio tiene que ver con la posesión de Casey y todo lo que está ocurriendo dentro del mundo real, porque se está anunciando la de llegada de alguien y detrás de todo eso, están ocurriendo actos que profesan que no estamos solos y hay fuerzas demoníacas que nos acompañan.
También en esa construcción de historia, no solo nos topamos con la trama sino con los personajes, y aunque hayan presentado menos de 5 capítulos, podemos entrever cómo los personajes que son parte de esta serie tienen sus fortalezas, pero a su vez tienen ese centro humano que los hace tener debilidades y los vuelve reales. Nos damos cuenta como el padre Tomás o el padre Marcus tienen sus demonios y luchan con ellos contantemente. Igualmente conocemos de esos miedos y esas raíces que van desestructurando una familia como la Rance y cómo eso ha afectado las vidas de Angela, Casey, Katherine y hasta Henry. Y todas estas debilidades que se presentan, tal como las menciona el padre Marcus las toman los demonios y las usan en contra de cada persona, volviéndolas vulnerables, lo que permite que se fortalezca el mundo sobrenatural, especialmente en nuestra realidad.
Los efectos para generar suspenso y terror son utilizados de una manera positiva.
Estas son cosas que no pueden faltar en una serie como el exorcista. Y es que si bien algunas cosas o sonidos se esperan, hay ciertos efectos que crean intriga y pueden generar miedo a los espectadores: uno de ellos es el juego de ángulos que hacen las cámaras durante cada capítulo que le llegan a dar vida a cada lugar que presentan y nos hace transportarnos a ese contexto, para poder sentir los miedos, las angustias y las penas de los personajes. Y son esos pequeños detalles, los que cambian y complementan la dinámica de una serie como esta.
Es una serie fresca.
Siempre que se intentan hacer series de miedo hay dos caminos: Que les vaya bien o que realmente sean un fiasco. Generalmente eso sucede con series de este tipo, y aquí hay que tener en cuenta que en sus inicios 'El exorcista' está teniendo una ruta fresca y positiva para la televisión, especialmente en todo lo relacionado a su género de terror y suspenso. Vale la pena verla porque plantea una ruta diferente y cautiva al espectador desde sus inicios no solo por la trama, sino por la evolución y profundización en la historia de los personajes que son parte de ella. Tal vez con esta serie, el terror puede volver a incorporarse a nuestras vidas y a la televisión sin que perdamos el interés después del segundo capítulo
El exorcista es la nueva apuesta de FOX para este 2016, y hasta el momento no me ha decepcionado. Realmente estoy esperando por ver más y descubrir junto con los personajes qué está sucediendo en el mundo y cómo los entes demoníacos pretenden ser parte de éste. Si tienen curiosidad de verla, háganlo. Si no sabían de ella, véanla y compartan sus pensamientos con nosotras.